What are strategies?
Strategies, sometimes called strategic objectives or strategic imperatives, describe a desired future state on an aspect of performance that is critical to an organization's growth and success.

Strategies should:
operate on a pre-defined time scale,
connect to one or more business-critical

key performance indicators

, and
exist at all levels - enterprise, functional, and team.
It is important to define a set of strategies that connects to the enterprise goals and objectives in order to ensure that all decisions and activities advance the critical interest of the business.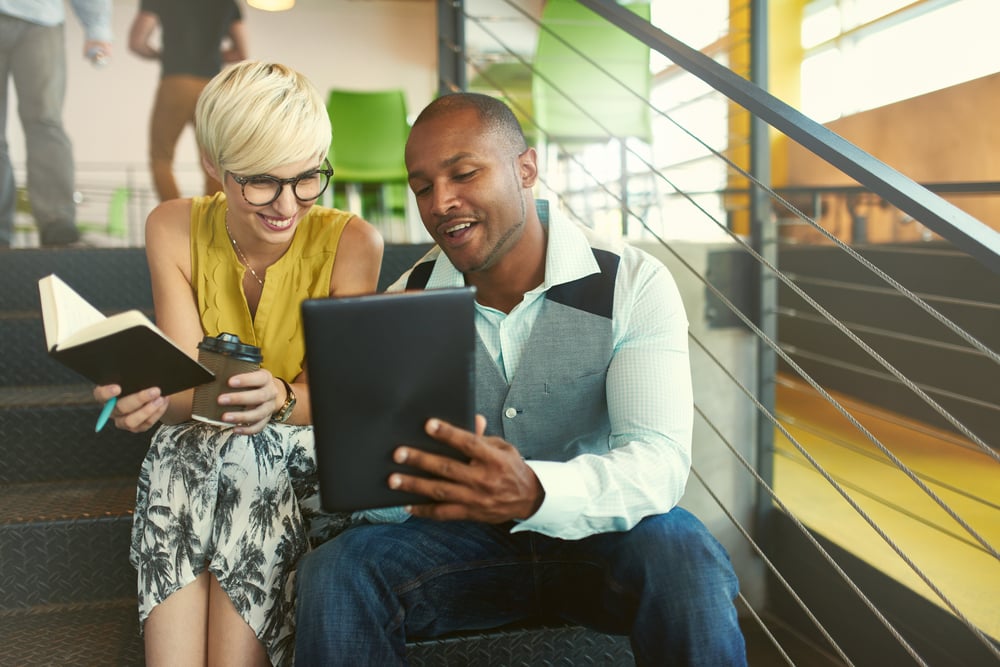 Why Manage Strategies in the Platform?
Ditch the inefficiencies of deploying and managing strategies through disconnected and stagnant tools.
Translate x-matrices in a simplified, digestible, and transparent way

Align operational excellence strategies to broader business goals and objectives
Connect strategies at the enterprise, functional, and team levels
Track progress on strategies and take action if progress is slow
Reinforce a culture of transparency and accountability
Core benefits of leveraging Strategies in the Platform.
Enable organizational transparency to ensure directional alignment
Generate strategy-specific risk profiles
Associate Key Performance Indicators (KPIs) to track progress against strategic goals
Connect projects for full visibility into priorities supporting each strategic initiative
Assign ownership to drive accountability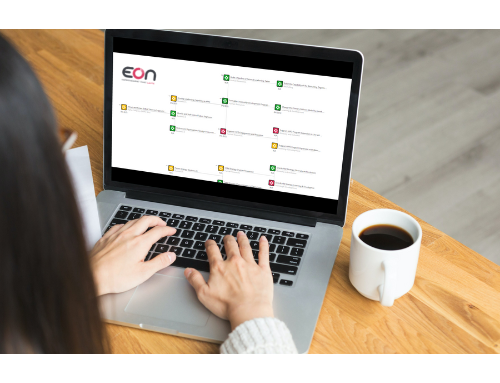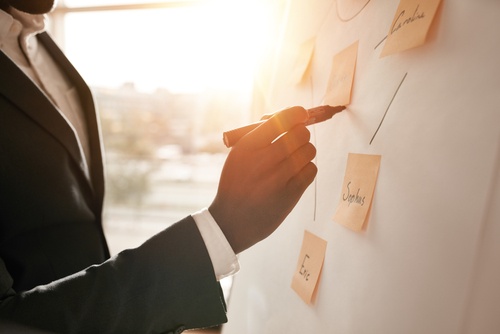 Done Aligning your Strategies?
Now it's Time to Manage your Improvements!
Connecting strategies to the related improvement projects has never been easier. Thanks to the intuitive connections that are made possible through the EON Platform, you'll enable the organization to easily move from planning to execution. No more wasted time building strategy plans in slide decks only to file them away until next year!
Need more context?
Have a look at some of our blog posts on strategy deployment below!
What does a well-designed strategy look like?
It's amazing to me that there is still so much variability across companies when...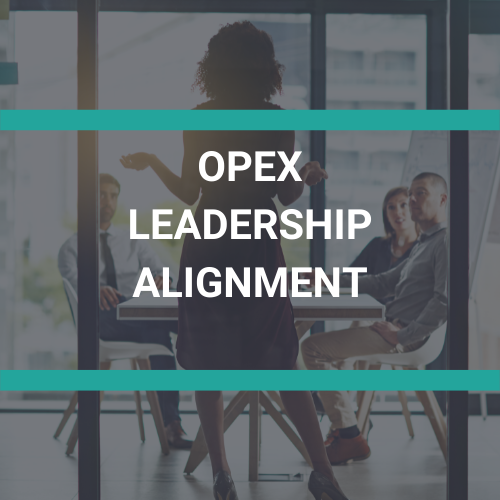 How to Align Leadership with Your Strategy
If George Orwell looked at critical factors for the success of operational excellence...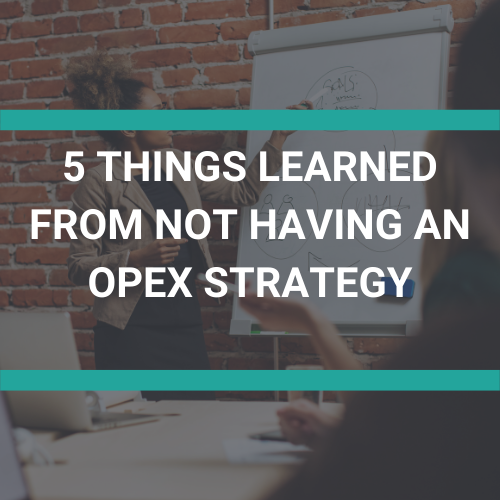 5 Things Learned from Not Having an OpEx Strategy
Yogi Berra once made the insightful comment: "If you don't know...
Interested in seeing our Strategy feature in action?
Have a look at our platform demo video.