Codify Standards with Playbooks
What are Playbooks?
Playbooks are a set of implementation standards related to a specific topic, process, or set of business practices. By leveraging Playbooks, the improvement team can exponentially increase the amount of impact made by giving the right amount of detail of what to work on, in a format that can be self-managed by the end practitioner. It's like doubling the size of your team without adding any headcount!
Each playbook consists of a series of implementation toolkits that serve as a "one-stop shop" for a particular set of standards.
Each implementation toolkit contains:
simple self-assessment questions,

easy-to-read and highly practical descriptions

tools, templates, training, and other great resources related to the topic.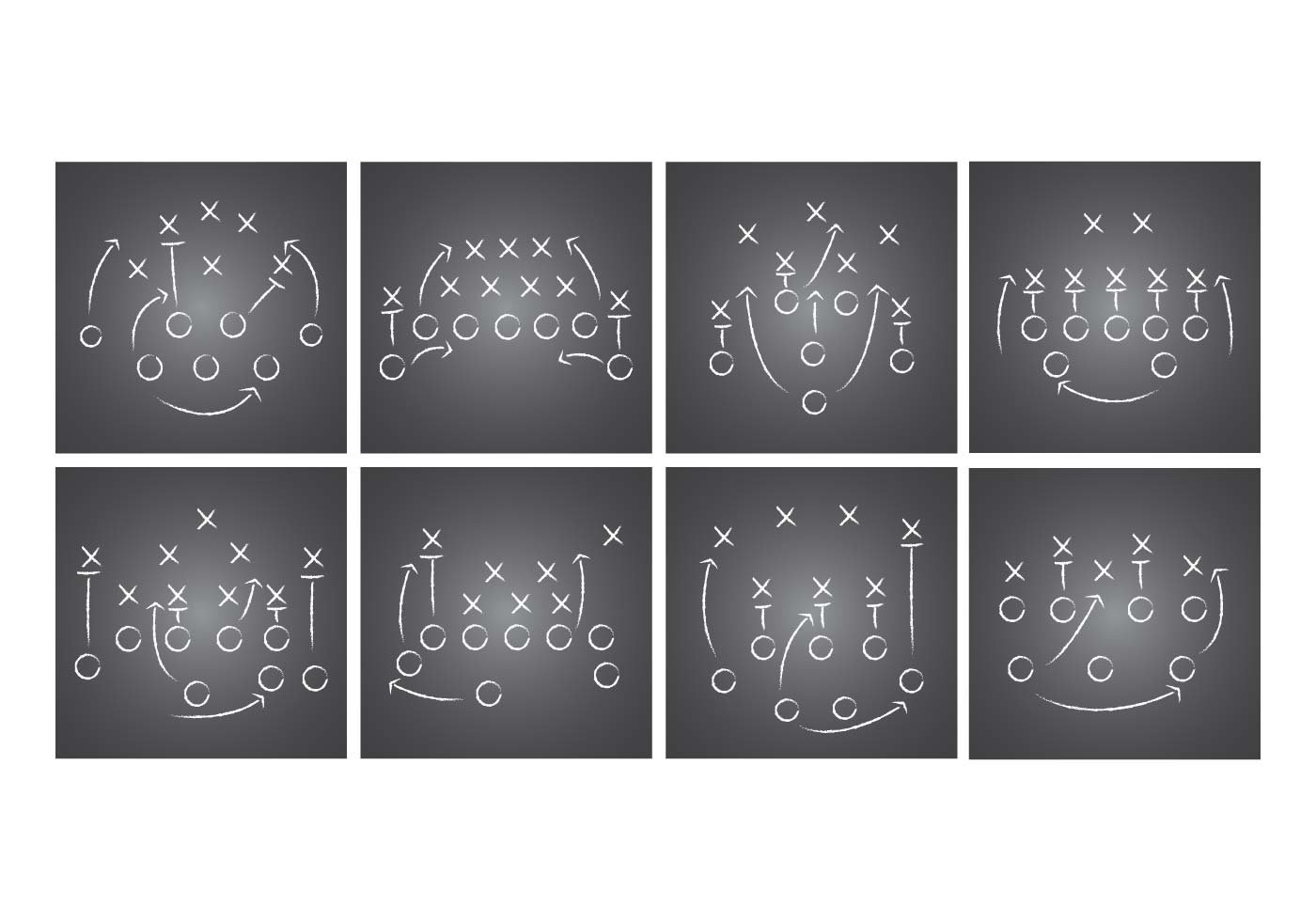 Why leverage Playbooks in the Platform?
Access EON's robust suite of implementation toolkits without having to recreate the wheel
Connect the workforce to critical implementation tools, templates, training, and best practices
Implement standard work to support a compliance process (e.g., ISO, FSMA, etc.)
Assess operational maturity anywhere and everywhere in the organization
Create detailed gap closure plans linked to proactive email notifications
Core benefit of codifying via Playbooks in the Platform.
Empower employees across the organization by providing tools and information to get the job done effectively and efficiently
Deploy a consistent set of standards to reinforce best practice to ensure business predictability
Gain real-time insight into adherence gaps and action plans
Enable cross-location collaboration to reinforce ownership across responsible parties
Identify and replicate pockets of excellence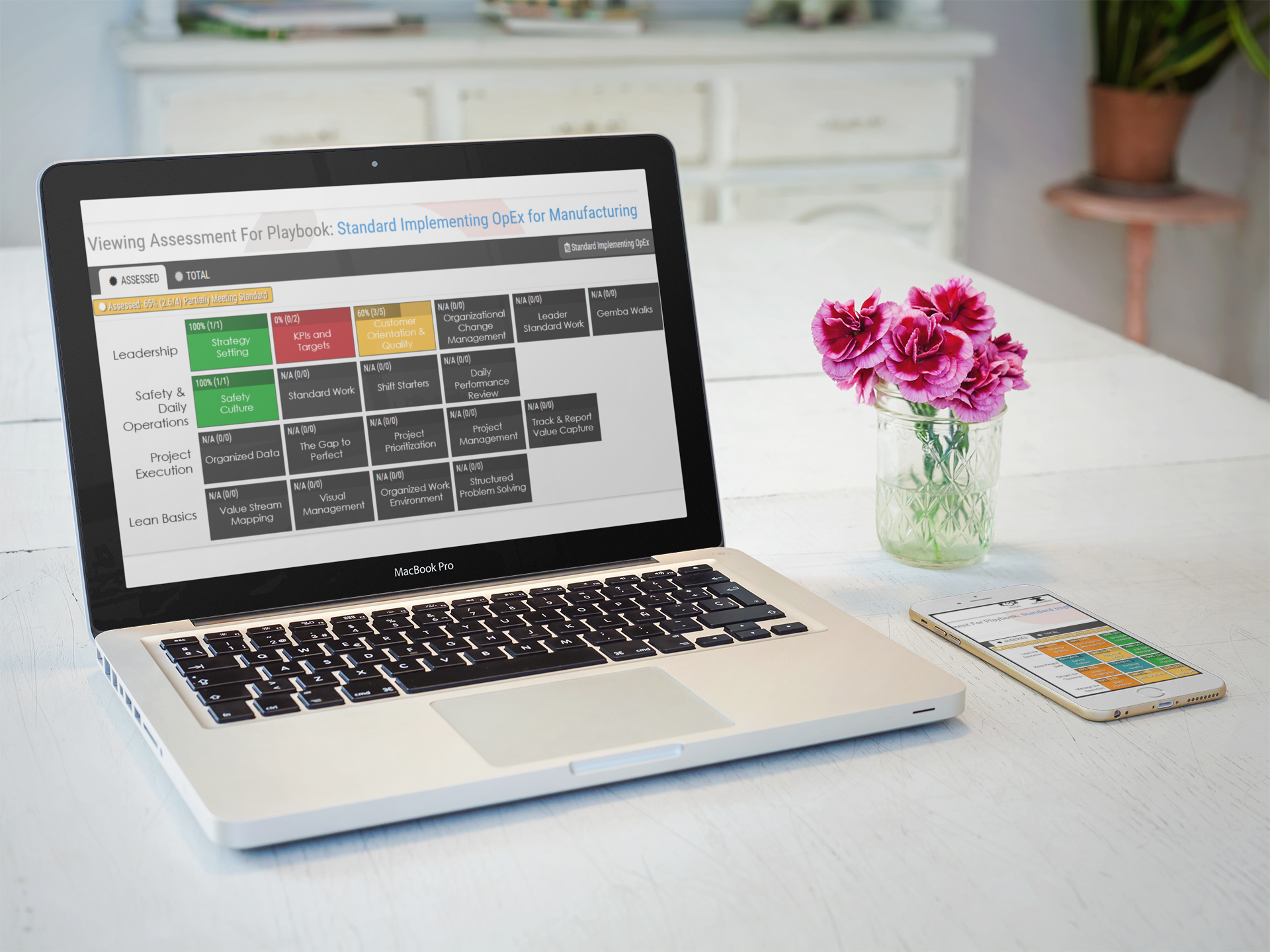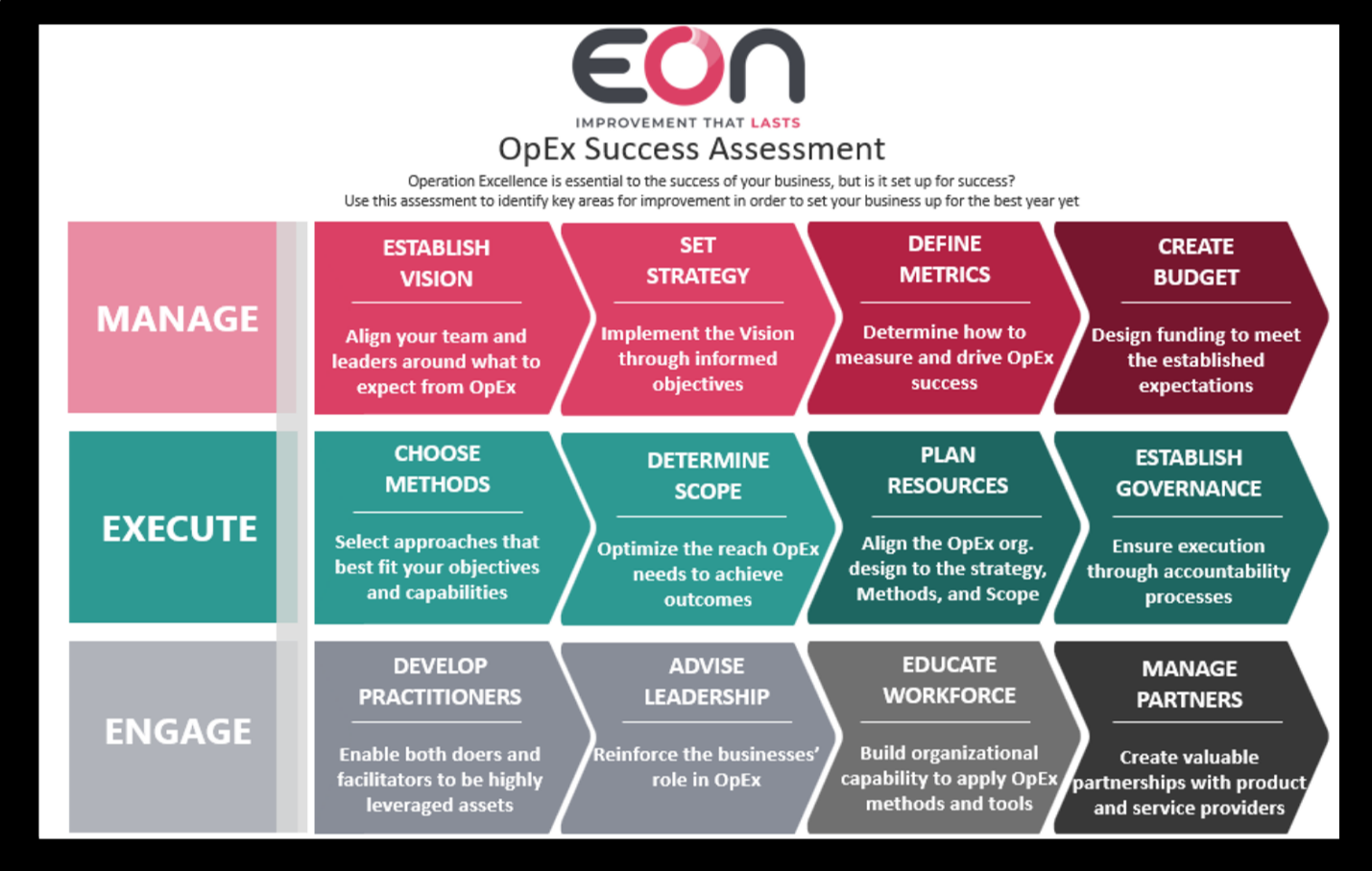 Replicate, Refine, Scale.
After deployment, you'll be able to pinpoint your most effective improvement initiatives and replicate them across all locations, sharing your most up-to-date best practices in real time.
From there, if you want to further refine a standard, your framework is already in place, allowing you to adapt and scale seamlessly.
Need more context?
Have a look at some of our blog posts on playbooks and playbook-specific knowledge below!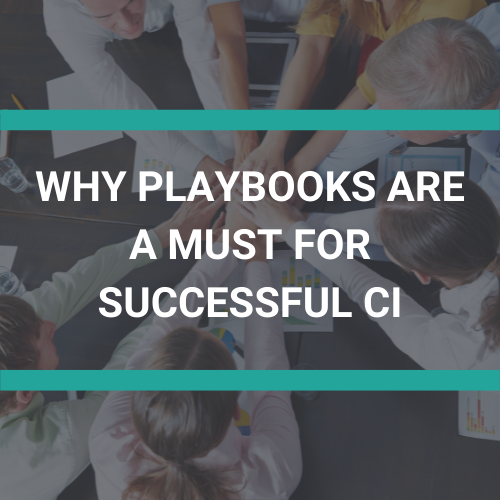 Why Playbooks are a MUST for Successful CI
If you've ever been on a football team, watched a television analysis of National Football...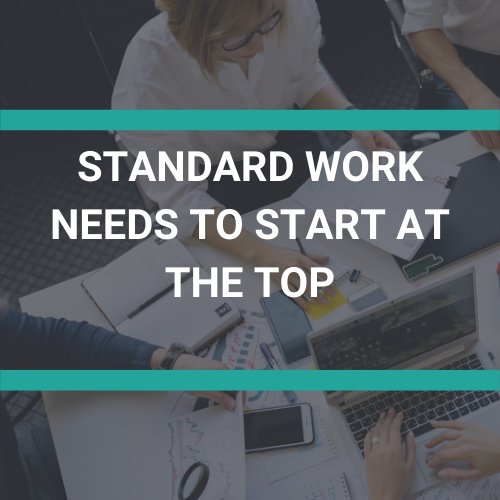 OpEx 101: Standard Work Needs to Start at The Top
Standard work involves organizing all tasks in the best-known method...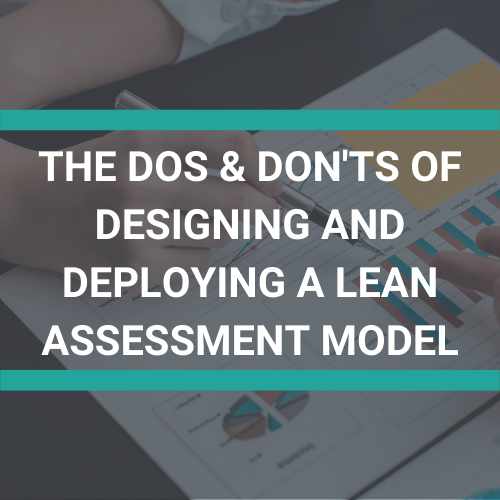 The Dos & Don'ts of Designing and Deploying a Lean Assessment Model
Your company's lean assessment model helps the business to run smoothly and be more predictable…unless, of course, it doesn't.
Interested in seeing our Playbooks in action?
Have a look at our platform demo video.
Questions?
Still need some clarification? Fill out this form and one of our EON experts will be in contact with you.